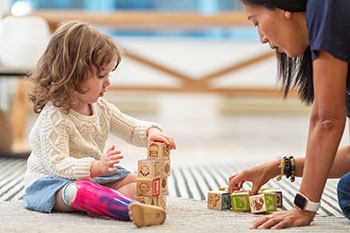 Children often process their feelings through play. What can look to parents like the mimicking of cartoons or stories read, or like fanciful imagination, can be filled with clues to how a distressed child is trying to make sense of their experience or be rid of their unhappy emotions.
In Play Therapy, the psychotherapist is able to bond with young children in a natural way, while carefully observing clues to trauma, worry, sadness, and more. We look forward to helping your child become the happy, confident kid she or he is meant to be with Play Therapy.
Request Your Consultation Today!
To work with one of our mental health experts, call us today!