Bipolar Disorder Symptoms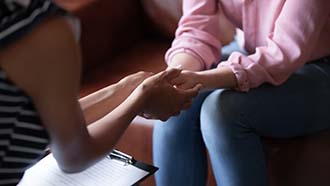 Do you cycle from being elated to feeling too defeated to move? Maybe you are making risky or irrational decisions or people are telling you your thoughts are a distortion of reality?
Perhaps your perceptions are negative most of the time and you feel unable to be hopeful or see the good possibilities in front of you – until suddenly the blanket of despair lifts and you feel so good it's like life is running away with you.
Bipolar Disorder has these faces, and more.
How to Treat Bipolar Disorder?
A treatment combination of medication and psychotherapy can help you even out the highs and lows so you can enjoy a productive, rather than destructive life.
Request Your Consultation Today!
To work with one of our mental health experts, call us today!