What is Cognitive Behavior Therapy?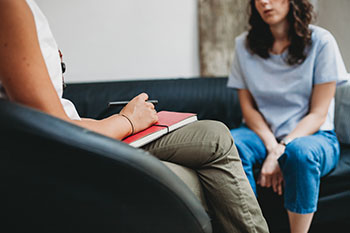 Cognitive Behavior Therapy (CBT) takes a problem-focused, goal-oriented approach to examining how your thoughts create your feelings and motivate your actions.
In this approach to psychotherapy, thoughts and beliefs that are distorted or dysfunctional are traced so you can learn where your difficult emotions originate and how thoughts and feelings combine to prompt behaviors that are ineffective in getting your needs met.
At Midwest Wellness Center Associates, we find CBT very useful, and you can expect to have CBT exercises or assignments to complete between appointments.
What can Cognitive Behavioral Therapy treat?
Request Your Consultation Today!
To work with one of our mental health experts, call us today!