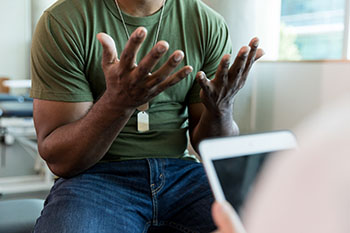 Finding it difficult to shake off the effects of a recent trauma? Bad things happen when we're least expecting them to and many people suffer nightmares, flashbacks, anxiety, insomnia, depression, and other symptoms as the mind tries to process the experience.
Coping mechanisms like having a drink or two can be overused and add to the problem. The body can get stuck in a flood of fright/flight/freeze biochemicals keeping you on constant, heightened alert.
Post-Traumatic Stress can be successfully treated with a combination of psychotherapy techniques and medication. If you need it, we can prescribe medication to help reset your biochemistry.
Request Your Consultation Today!
To work with one of our mental health experts, call us today!